TOKYO LOVE +
历史最低价

¥0.00

出现在

Steam

时间

2020-11-26
LOWEST PRICE
最低价格
| 售卖平台 | 剩余时间 | 历史低价 | 当前价格 |
| --- | --- | --- | --- |
| Steam | - | ¥ 0.00 | ¥0.00 |
游戏信息
A romance/drama visual novel. School life, love, jealousy, betrayals...and YANDARE!(different endings).
You are Akira Matsumoto, 18 years old. You lived in a village near Tokyo.
There was a dam broke down. It caused a flood and had destroyed your high school.
Your parents sent you to stay at your uncle's home in the heart of Tokyo.
You will discover your new school and new friends...
Tokyo love + is the first visual novel which you can't win!
When you reach the end of the game, the murdered characters will be different depending on the choices you have made during the game.
This abrupt end is required to continue with the story that I planned for Tokyo love + II.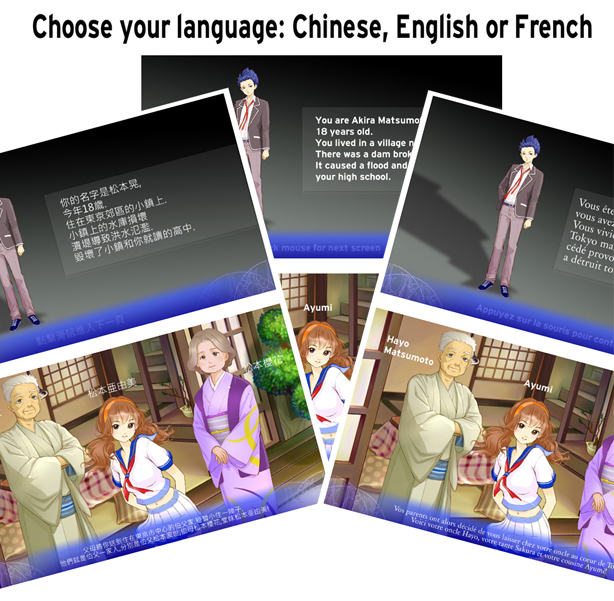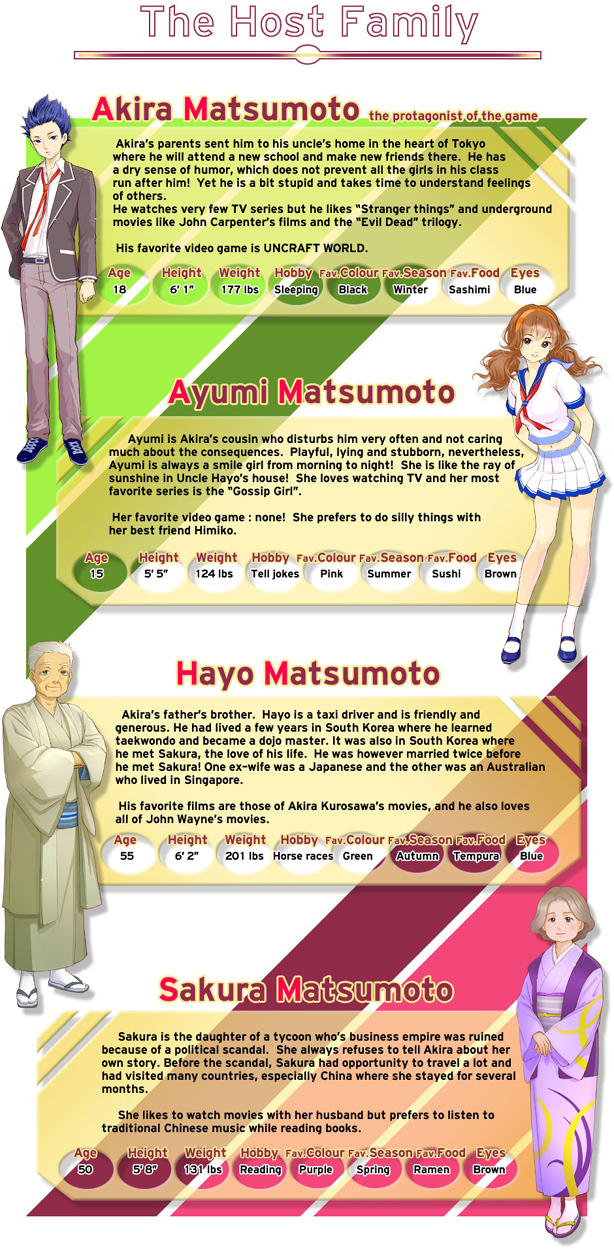 Game Spec:
-Developer:Choloco
-Main artist: Shawli's fantasy
-Music: Makimak
-Minigames artist: Choloco
-Trailer: Ben
-Language: English+Chinese+french (select yout language on the title screen)
-For all PCs, even the least powerful!
Key Features:
-Emotional and funny story with plenty of options.
-Beautiful Soundtrack By Makimak.
-Magnificent Artworks by Shawli's Fantasy.
-Optional minigames, you will never be stuck in the game.
-Multiple routes and endings.
-Cold sweats and assassinations for those who get far enough in the game.
-Multiple facial expressions for each character:
游戏配置
最低配置:
操作系统: windows 7 or newer

处理器: 2Ghz or more

内存: 3 GB RAM

显卡: 1Gb or more

DirectX 版本: 9.0

存储空间: 需要 2 GB 可用空间

声卡: All

附注事项: It's run perfectly on low PC